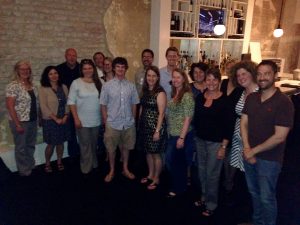 The ASEE Precollege Engineering Education division values our active and committed community of thought leaders and practitioners.
Members
The PCEE is one of the largest divisions of the American Society for Engineering Education, and also has one of the most active memberships.
Membership dues are $7 annually, in addition the annual ASEE membership dues.
Want to learn more about membership? Contact us.
Want to become a member? Join now.
Officers
PCEE division elects officers on a rolling basis. Call for nominations goes out annually in our newsletters. Review our current list of officers.
Committees
To accomplish the goals of the PCEE division, there are a variety of committees that lead initiatives that support capacity to achieve the PCEE mission. All are welcomed to get involved! If you are interested in joining a committee, please contact us.